Transport to school
Some of our children who live within the catchment area for the school, are entitled to make use of free transportation to school. Hampshire County Council's Home to School Transport Policy (see below) states:
Statutory walking distances
4.4. For pupils of compulsory school age, transport is provided if their nearest suitable or catchment school, measured from the child's home to the nearest available entrance to the school grounds', is:
Beyond two miles (if below the age of eight); or
Beyond three miles (if aged between eight and 16).
Statutory walking distance defined in Section 444(5) of the Education Act 1996
Hampshire Home to School Policy
Eligibility Checker
To find out if your child is eligible to use the free transport to school, please visit the School Transport web pages via this link.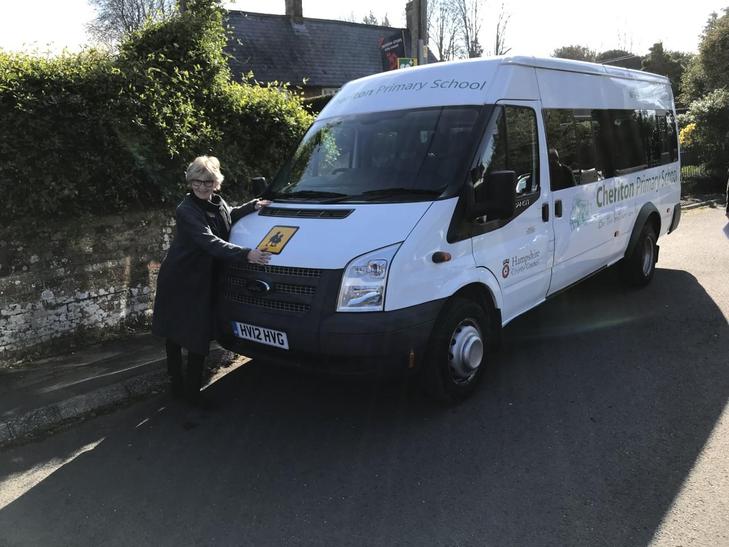 Our school minibus
Cheriton Primary School has its own minibus funded by Hampshire. The bus is used to bring eligible children in to school in the morning and take them home after school.
During the school day, we are extremely lucky to have the minibus available to us to transport groups of children for events such as sports competitions and educational visits.